Julian Roberts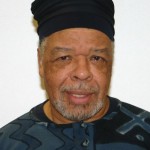 Julian T. Roberts joined KI as a member in 2007. He is Founder and President of Innovative Connections, a management consulting firm specializing in Information System Development, Graphic Arts Technology and Scientific Social research. Mr. Roberts is also Managing Director and Founder of Innovative Technology Solutions, Ghana, Ltd. Mr. Roberts' firm has been affiliated with a variety of community based business, research and arts organizations. A few would include; ShoreBank Corporation, The Adoption Information Center of Illinois, Ada S. McKinley Community Services, several schools and departments of The University of Chicago, The American Bar Association, The Harvard School of Public Health, School of the Art Institute of Chicago. The City of Chicago's Department of Cultural Affairs, The Metropolitan Association of YMCA, The YMCA of USA and YMCA International.
Mr. Roberts is a Founding Board Member of African Connections, a capacity building organization operating in Chicago and in Ghana, West Africa. He is a member of Patriensa Asante Akim Advisory Board of the Asante Akim District of Ghana West Africa; a member of Sister Cities International Accra Committee since 2000; a Board Member of The International Children's Foundation Centre; and a member of the research team of The Illinois Transatlantic Slave Trade Commission.
In 2002, Mr. Roberts headed the development of a Distant Learning Website on the history of Slavery in Ghana. The initiative was focused on the Northern Region of Ghana. The project was co-sponsored by the City of Chicago, USAID, UNESCO, and Ghana's Ministry of Tourism. The curriculums are being developed by The University of Ghana at Legon and Chicago State University.
Currently Mr. Roberts is the Technology Strategist for all 16 ShoreBank companies. Mr. Roberts is a health enthusiast and has trained extensively in the martial arts. He resides in the South Shore community with his wife, Amina Dickerson.